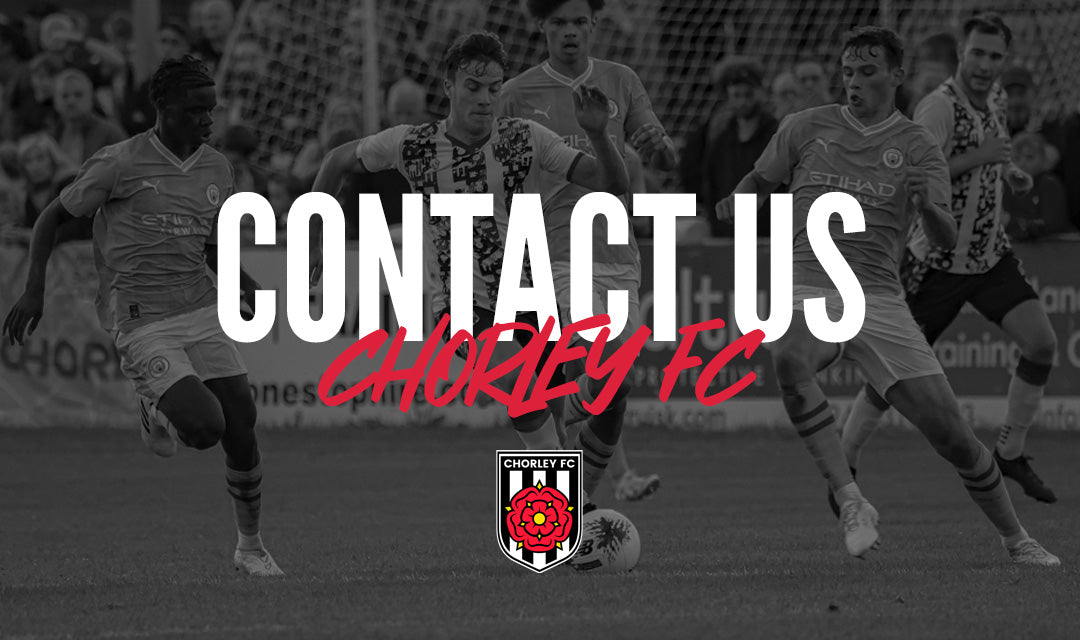 We are always here to help with all your enquiries. Either call us on: 01257 230007 or you can email us on the below.
All your Chorley FC contacts in one place. Send us an email and we'll do our best to get back to you as soon as we can.

Day-to-day

Sponsorship:
commercial@chorleyfc.com

Events/Venue Hire:
events@chorleyfc.com

Accounts:
accounts@chorleyfc.com

Media requests:
media@chorleyfc.com

Match Day

Accreditation (no later than 48hrs before kick-off):
graham.watkinson@chorleyfc.com

Youth Development

Education Programme:
education@chorleyfc.com

Can't find the department you're looking for? Call the club office on 01257 230007 during business hours (Monday-Friday: 11am-5pm).

We are a small operation with a large number of part-time staff and volunteers. Please bear with us if we don't get back to you straight away.
Alternatively you can fill out the request form below and we'll get back in touch with you asap.